Now in K
Tension sparks between GD & Taeyang as mentors facing the real battle in YG 'WIN'

September. 24. 2013

0 Comment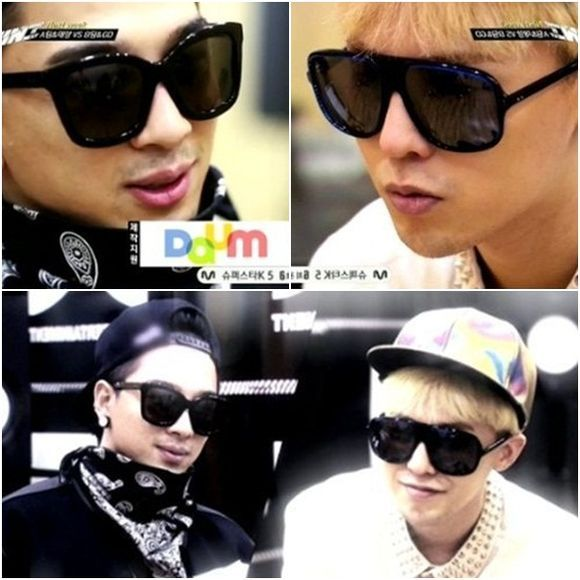 Facing the beginning of actual competition in 'WHO IS NEX : WIN(WIN)', a survival program in which members of the new boy's group of YG Entertainment (YG) will be selected, tension between the two mentors, GD and Taeyang, is expected to come to the front.
Taeyang encouraged the members of the team A (Kang Seung-Yoon, Lee Seung-Hoon, Song Min-Ho, Kim Jin-woo, and Nam Tae-hyun, all under pressure from the upcoming competition with the team B, by advising them that their performances are "Perfect, but yet not sophisticated enough," and that they should "Try to perform more freely." He also commented that "my shoulders are burdened,' alluding his determination to the viewers.
G-Dragon passed down his know-how, which he acquired from his 6 years as a trainee at YG, to the members of the team B (B.I, Gu Jun-hwae, Kim Jin-hwan, Babbi, Song Yoon-hyung, and Kim Dong-hyuk). He also hinted at his determination by saying "As far as I remember, I have never beat Taeyang when it comes to a competition between two of us. Taeyang is too big a name for me, but I will beat him this time!," hinting the viewers of an upcoming pride confrontations.
This program has been aired on channel V and channel M which are affiliated with overseas STAR TV cable and Southeast Asian channel of CJ E&M respectively, since 17th (Tuesday). In China, it is exclusively broadcasted on Youku, the largest local video website, and has yielded an enthusiastic responses with more than million viewer ratings in last episode. Also, it is broadcasted live on DAUM mobile app, which provides services such as replay and behind scenes.
Comments
Leave a comment