Now in K
Super Junior! Successfully finishing the World Tour 'Super Show 5' concert in Guangzhou, China!

September. 24. 2013

0 Comment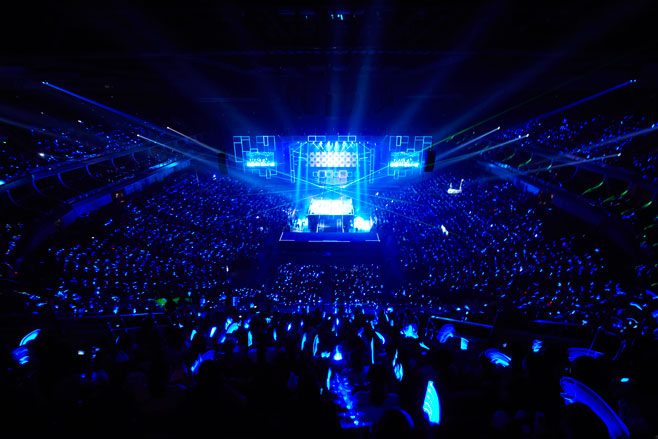 'SUPER JUNIOR WORLD TOUR 'SUPER SHOW5' IN GUANGZHOU' was held on 14th with the impassioned roar of ten thousand fans. This concert was held with splendor in Guangzhou International Sports Arena starting from 6 pm on 14th.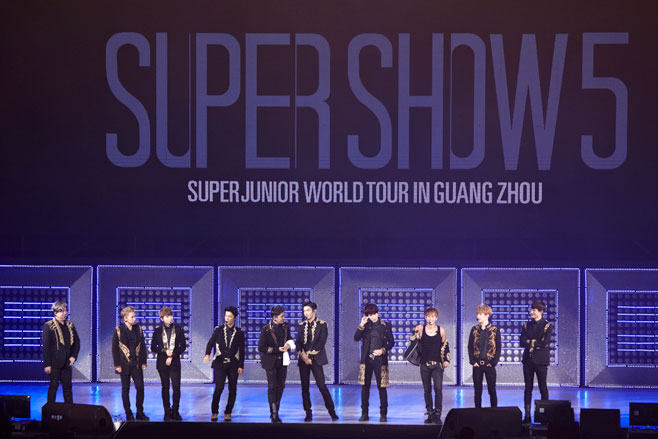 Super Junior presented the fans with their hit songs such as 'Sorry Sorry', Bonamana', 'Mr. Simple', and 'Sexy, free & Single' plus other songs listed on their album. This concert also included a unit stage, dress up shows, totaling up to 27 splendid performances. The fans were fanatical with this fantastic concert which provided the them with the intense music, powerful performance, and impressive stage display.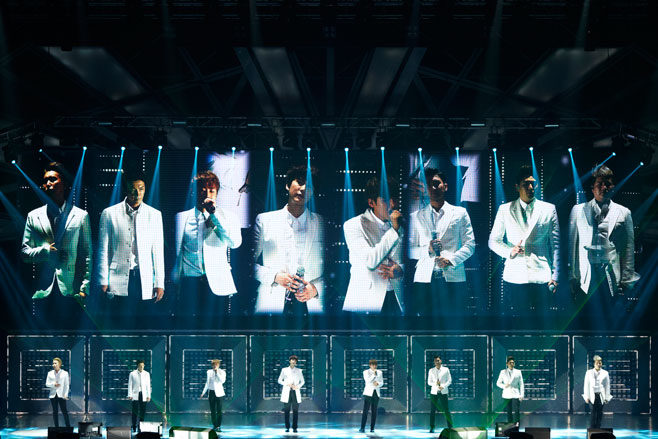 Kyuhyun, Ryeowook, Sungmin, and Zhou Mi sang '吹一樣的風(Chi-Il-Yang-Jeok-Pung), a balad from SuperJunior-M, together in Chinese, bringing out cheers from the local fans. Kyuhyun and Ryeowook also received the blaze of attention by presenting the video of Yesung along with the song 'Meok-Ji' which is a drama OST by Yesung.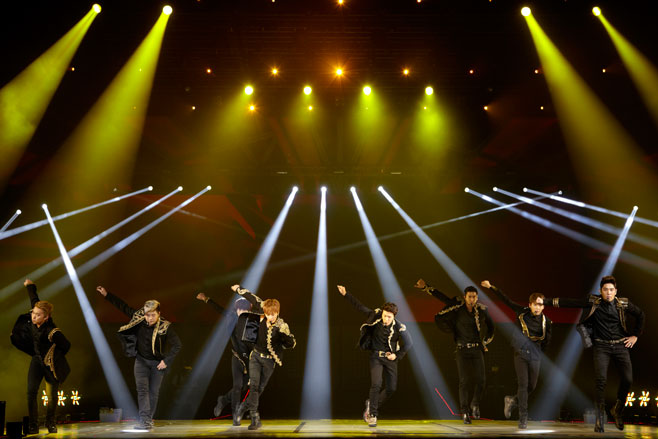 The fans planned a special event for Super Junior while enjoying the concert. It has been told that they had planned a picket event by putting up a picket saying 'Yes ♥ I Do' during 'Marry U' performance, deeply moving the hearts of all members. Super Junior will hold another World Tour 'Super Show 5' in Manila, Philippines on October 24th continuing on the craze.
Comments
Leave a comment